Fans were left shocked when it was announced on December 16, 2022, that all social media accounts belonging to Trainee A will be shut down by December 23, 2022.
Why the sudden decision?
BigHit Music's boy group, 'Trainee A,' gained a lot of attention and popularity from the public since their earlier announcement. The group has also been keeping its fans up-to-date on their activities and experiences through almost all social media platforms, such as TikTok, YouTube, and Twitter. Fans have been speculating that the trainees will be the next boy group to debut under BigHit Music, the agency associated with other popular K-pop groups like BTS.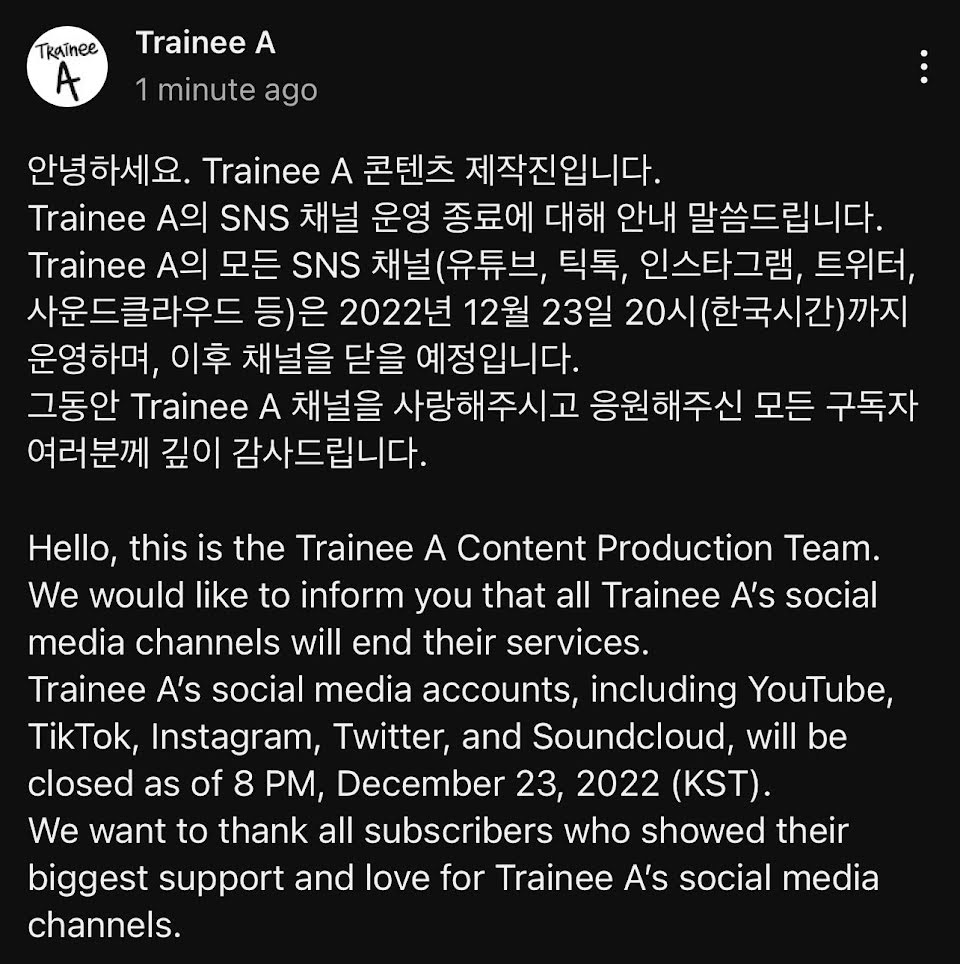 The official statement
However, on December 16, 2022, the content production team for the group Trainee A announced that the social media channels will no longer be in service.
Here is what the official statement read, "Hello, this is the Trainee A Content Production Team. We would like to inform you that all of Trainee A's social media channels will end their services.
Trainee A's social media accounts, including YouTube, TikTok, Instagram, Twitter, and Soundcloud, will be closed as of 8 PM, December 23, 2022 (KST).
We want to thank all subscribers who showed their biggest support and love for Trainee A's social media channels."
Fan reaction
Fans of Trainee A were disappointed to discover that all the social media accounts had been deactivated and their content was no longer accessible to anyone. The comments about the same were mixed, with some expressing enthusiasm for the group's possible debut and others expressing worry over the rookie team's future and direction.
Yorch's response to rumors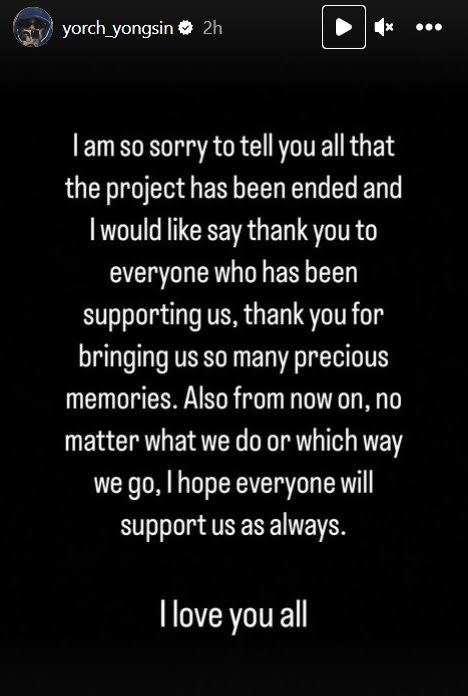 Yorch, one of the members of Trainee A, took to Instagram to respond to the rumors, and said, "I am so sorry to tell you all that the project has ended, and I would like to say thank you to everyone who has been supporting us. Thank you for bringing us so many precious memories. Also from now on, no matter what we do or which way we go, I hope everyone will support us as always."