Britney Spears, a renowned pop singer and mother of two sons, Preston and Jayden, has faced challenges in her relationship with her children, particularly since the conclusion of her conservatorship in November 2021. Recent reports suggest that the singer's connection with her sons has worsened, adding to the complexities of their family dynamics.
Kevin Federline's Possible Move to Hawaii
In the midst of these circumstances, it has been reported that Britney's ex-husband, Kevin Federline, may be considering a move back to Hawaii with their sons. This potential relocation raises questions about the impact it could have on Britney's ability to spend time with Preston and Jayden.
Britney's Instagram Post and Hinting at Her Relationship
Amidst these developments, Britney Spears took to her Instagram to share a video featuring her husband, Sam Asghari, and one of his friends. The video appears to be an attempt to address rumors about their alleged "troubled marriage." In her caption, Britney mentioned meeting her husband's friend for the first time in four years, emphasizing the rarity of such occasions.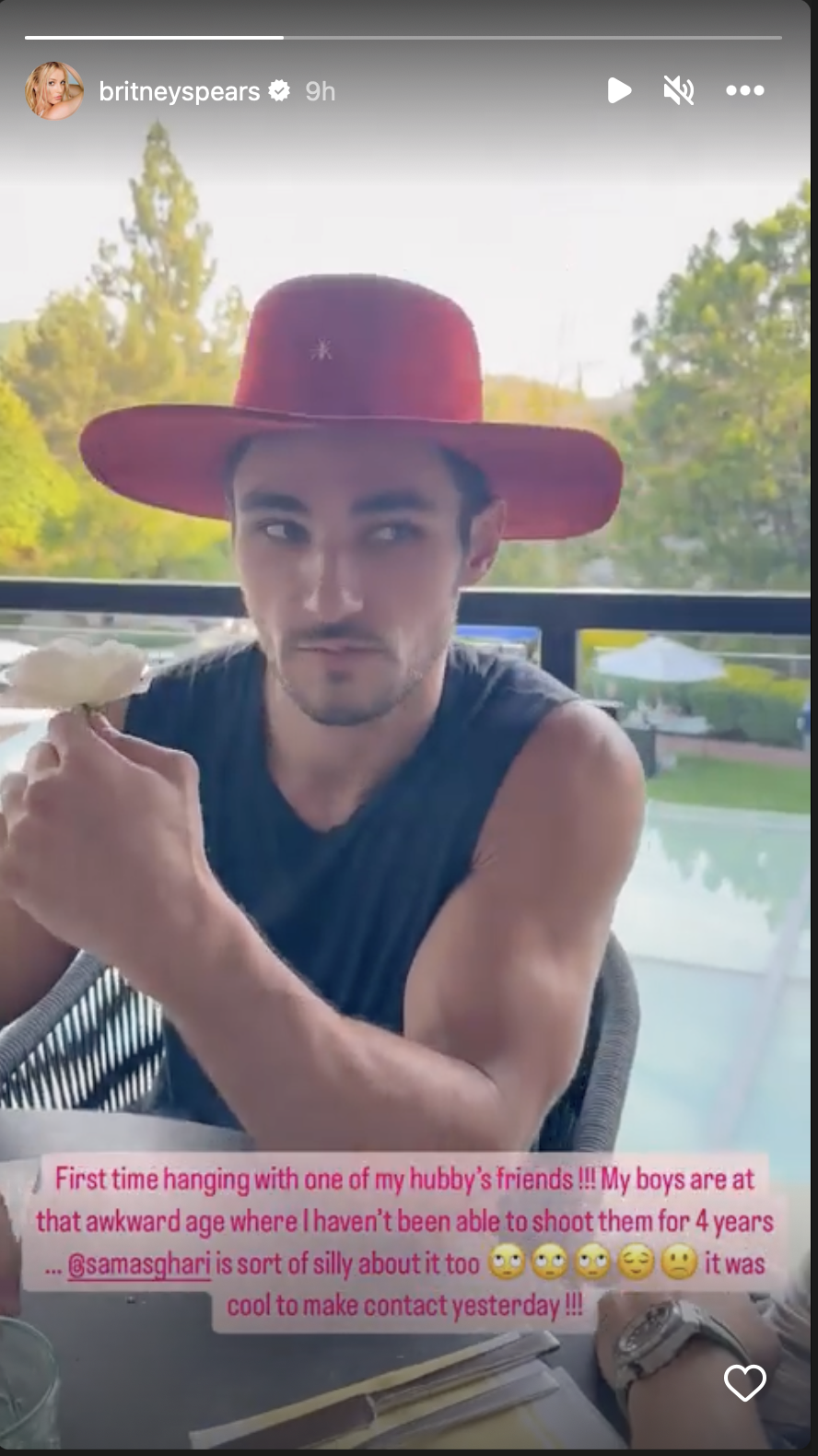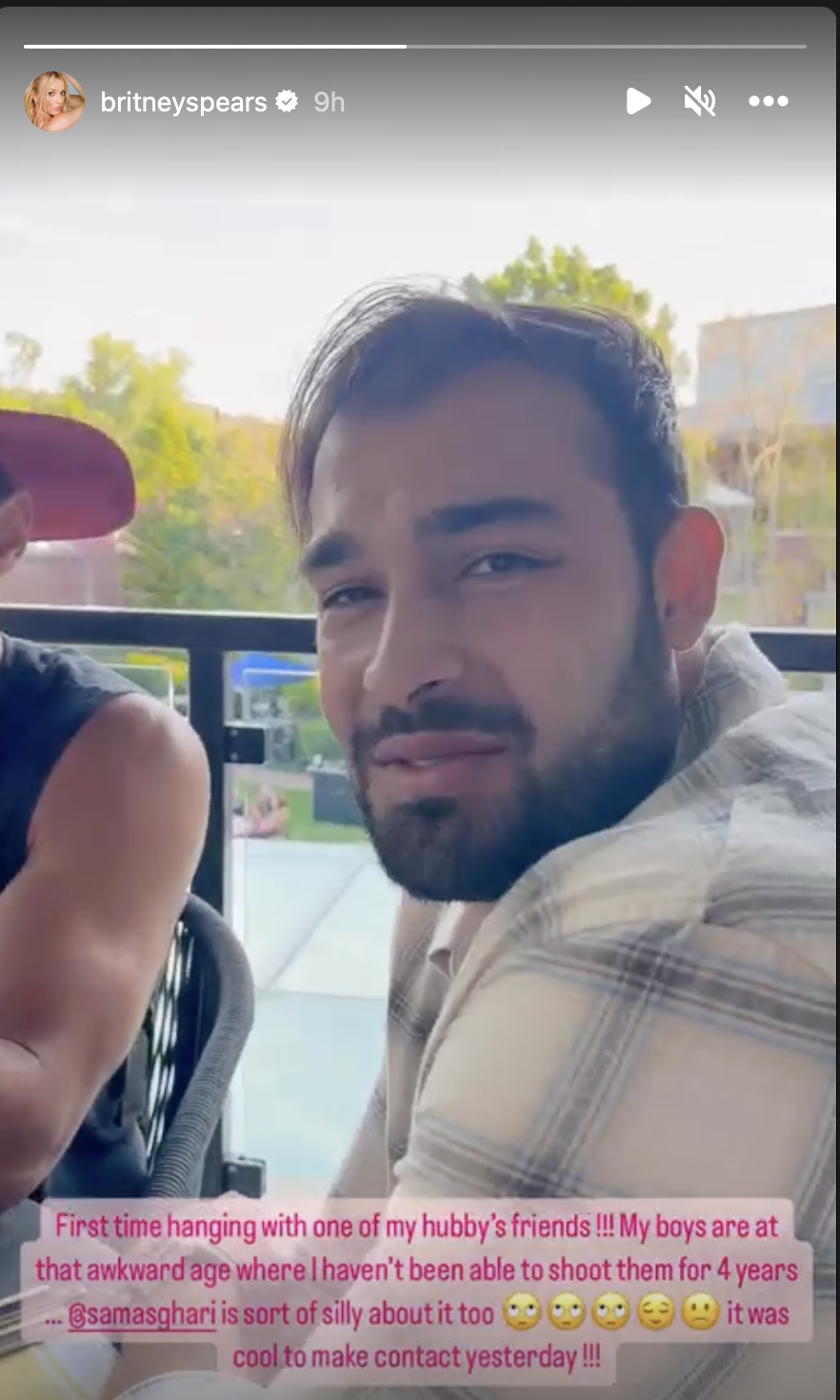 Acknowledging the Strained Relationship with Her Sons
Within her Instagram post, Britney Spears opened up about her sons, Preston and Jayden, and their reluctance to be captured on camera. She expressed that it has been four years since she last had the opportunity to photograph them. Britney mentioned that Sam Asghari also shares a similar sentiment, implying that the boys' avoidance of the camera might be a shared concern between them.
Hopeful Sign of Reconnection
In a somewhat positive note, Britney hinted at making contact with her sons, stating that it was "cool" to have some form of communication with them recently. This suggests that there may be a glimmer of hope for a potential reconnection and improved relationship between Britney and her teenage boys.
Complications Explored in the TMZ Documentary
The documentary titled 'Britney Spears: The Price of Freedom' sheds light on the impact of Britney's newfound independence on her relationship with her sons. According to producer Katie Hayes, the singer's connection with Preston and Jayden had deteriorated over the past 18 months. The documentary alleges that the boys had not seen their mother in "well over a year" and had ceased responding to her texts by the end of the summer in 2022, leading to escalating tensions.
Challenges and the Road to Reconciliation
Britney Spears' relationship with her sons remains a topic of concern and speculation among fans and the media. As the situation unfolds, it is evident that there are obstacles to overcome and a need for open communication and reconciliation. The hope is that with time and effort, Britney can rebuild her connection with Preston and Jayden, fostering a healthier and more supportive environment for their family.