On October 29, 2023, the world received the unfortunate news of the passing of the beloved "Friends" actor, Matthew Perry, at the age of 54. The Los Angeles Police Department confirmed this heartbreaking loss. Amidst the outpouring of condolences and tributes, BTS' leader, RM, took to his Instagram story to share a photo of Matthew Perry, expressing his sorrow over the untimely demise.
The Impact of 'Friends' on RM
For RM, "Friends" held a special place in his heart, and he openly acknowledged the role the iconic series played in his life. On multiple occasions, the BTS rapper had professed his love for the show, emphasizing how it significantly contributed to his English language proficiency. He attributed his command of the language to watching and re-watching the American sitcom. His admiration for the series went beyond language learning, as RM famously mimicked the show's catchphrase, "We were on a break," during an appearance on James Corden's Carpool Karaoke.
A Tribute to Matthew Perry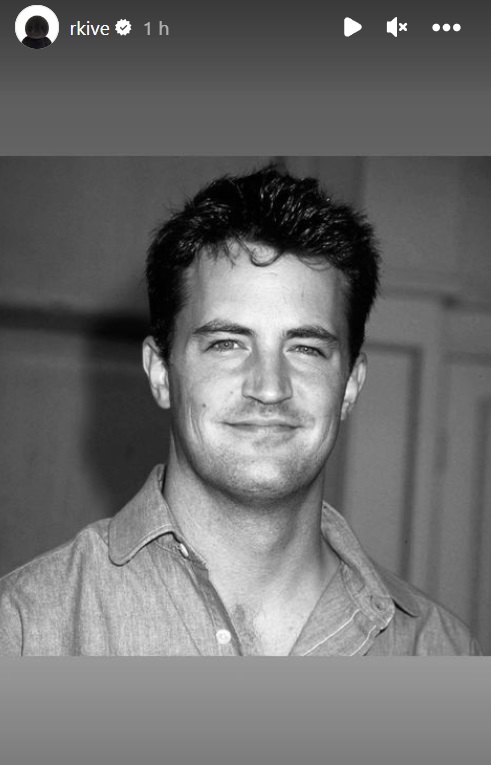 Matthew Perry was more than just a remarkable actor; he was an integral part of the cultural phenomenon that was "Friends." His portrayal of Chandler Bing, the sarcastic yet lovable character, contributed to the show's enduring popularity. "Friends" left an indelible mark on popular culture, influencing everything from fashion to lifestyle.
Beyond "Friends," Matthew Perry's acting career included notable roles in films like "The Whole Nine Yards," "17 Again," and "Fools Rush In." His talent on screen earned him admiration and accolades from audiences and critics alike.
The Friends Star
Matthew Perry's life was not without its challenges. He grappled with issues related to drugs and alcohol, a battle that was well-documented in the public eye. However, in a testament to his resilience, he later embarked on a journey of sobriety and became an advocate for healthy living.
The passing of Matthew Perry marks a significant loss in the world of entertainment, and his memory as Chandler Bing from 'Friends' lives on through his enduring contributions to the entertainment industry and the hearts of fans around the globe.