A few days ago, BTS member V left everyone speculating if he has returned to acting again. This is something that the Army has been waiting for a very long time. Especially when many are sad about the fact that the BTS members will be going to serve their respective military enlistment, the rumors come as a piece of fresh news for everyone.
While Kim Taehyung is yet to make an official announcement about the same, multiple Korean reports have claimed the fact to be true and stated that V is working on an acting project. And the best part here is that the news does not end here. A few have also speculated that V may be seen in Squid Game's sequel too!
V's return to social media
Talking about BTS' V, he has made his comeback to social media again and the Army is already excited. He took to his Instagram stories and shared his autumn song recommendations with his fans. Kim Taehyung also revealed that he is currently listening to the song 'Sweet' by the popular American band 'Cigarettes After Sex' these days. He also shared a few pictures from what appears to be a gold field. Here is what V wrote in Korean along with the same, "ARMY, before autumn passes, I've come with a song recommendation."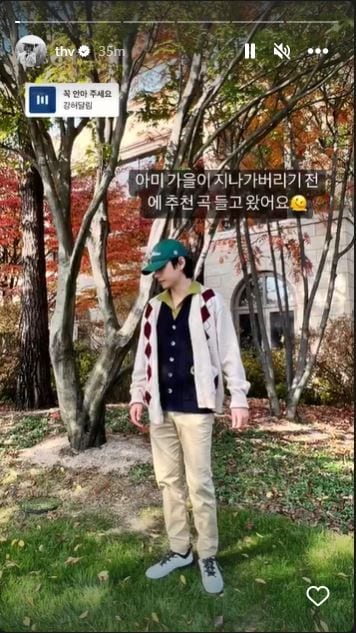 The sequence of stories
Next, the BTS member shared a photo of a car's window that had two faces drawn on it along with an infinite symbol. He added the song 'Scott Street' along with the photo that is sung by Phoebe Bridgers. Later, V posted a photo of himself playing golf in a green ranch while attaching the song 'Deep Green' by Christian Kuria to it.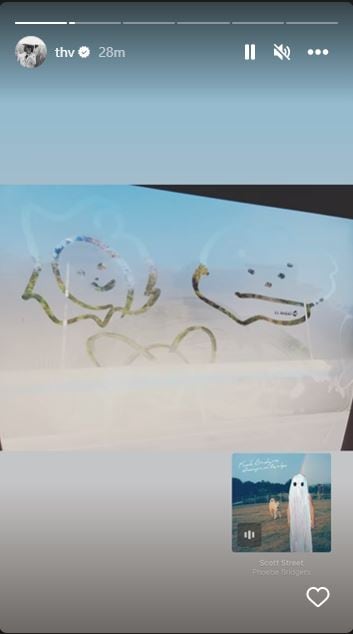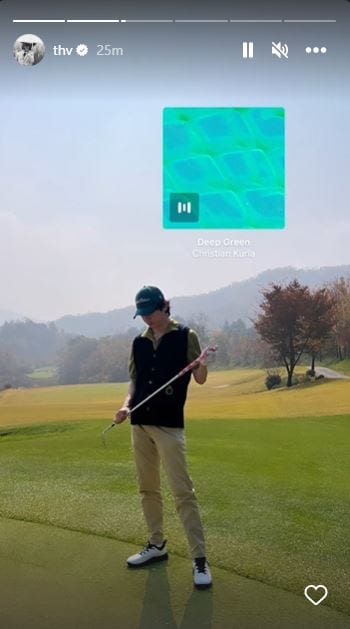 V added yet another dapper image of himself in a white-and-beige-colored attire from one of to his photoshoots. He is also seen holding a matching cap in his mouth and posing with a peace hand sign. V recommended the song titled 'Robbers' from the 1975 album along with this post.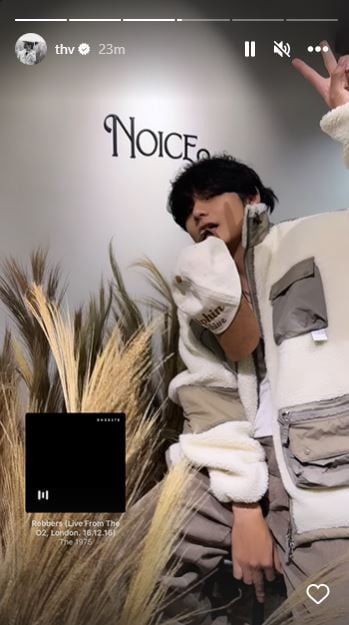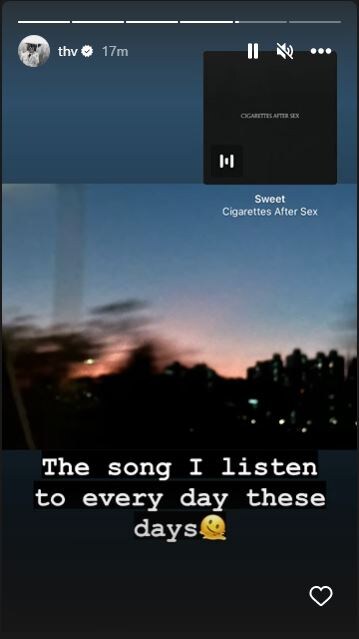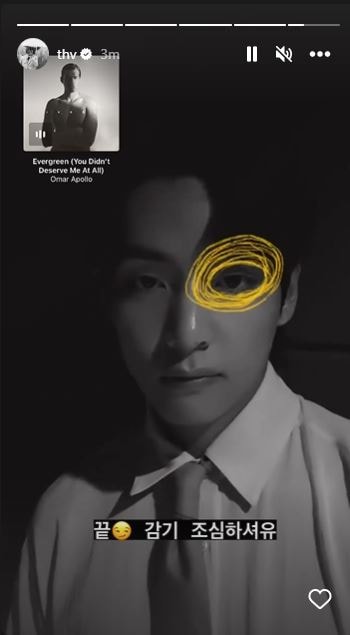 Lastly, the Septet member shared the song "Cigarettes after sex" which he claimed he listens to every day. He added a caption along with the same that reads, "Period. Watch out for a cold" with his last Instagram story that included the song 'Evergreen' by Omar Apollo.