BTS member V, also known as Kim Taehyung, surprised fans with a new and daring look on his recent Instagram story. The global sensation showcased his playful side by donning a blonde wig, creating a buzz across the internet.
In the shared image, Tae Bear can be seen casually taking a mirror selfie, potentially within a dressing room adorned with a clothing rack. Sporting a black sleeveless T-shirt with vibrant graphic detailing, he struck a serious pose, letting his long blonde locks steal the spotlight. This unexpected transformation left fans in awe, showcasing the BTS member's ability to effortlessly switch up his appearance.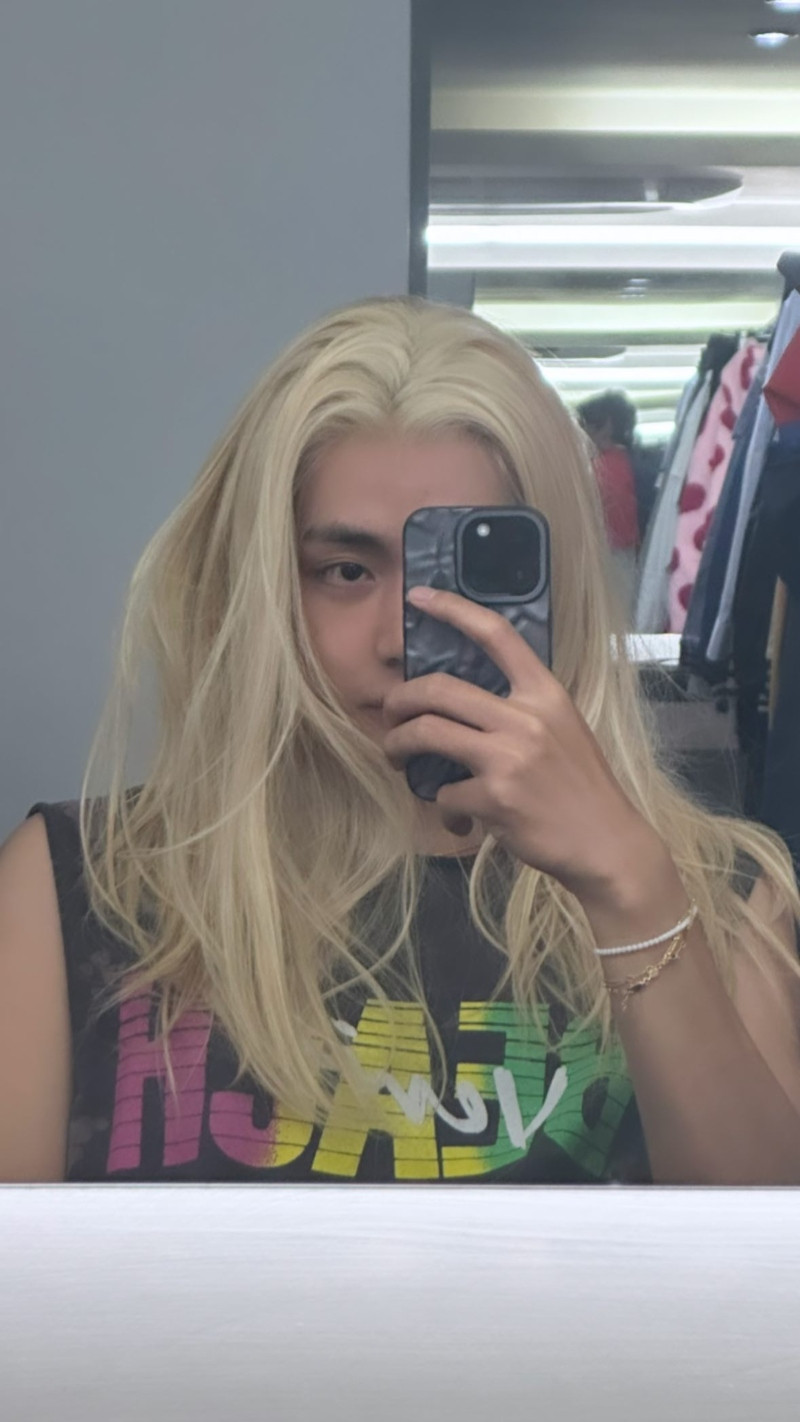 "Varbie" and Lucius Malfoy Comparisons
The BTS ARMY flooded social media platforms with their reactions to V's new hairstyle. Some fans amusingly coined the term 'Varbie,' drawing comparisons to the iconic Barbie doll. Others humorously likened him to Lucius Malfoy, a character from the Harry Potter series, showcasing the diversity of interpretations sparked by V's bold choice.
V's Solo Ventures and Recent Accolades
While the BTS member keeps fans guessing about his next project, he has been actively engaged in solo ventures. His debut single, "Layover," released in September, received widespread acclaim. At the KM Chart 2023 held on November 10, V secured two awards – Best K-Music Artist and Best K-Music – for the title track of his album, "Layover."
Fashion Icon and Trendsetter
Known for his remarkable vocal talents, signature style, and ever-changing looks, V once again proved his status as a trendsetter and fashion icon within the K-pop industry. As fans eagerly await more updates on BTS members' upcoming projects, V's surprising transformation has heightened anticipation and excitement within the ARMY.
The unexpected change in appearance has not only captivated fans but has also ignited speculation about potential new projects or creative endeavors V might be working on. As V continues to leave an indelible mark on the world of entertainment, his ability to surprise and delight fans remains a testament to his versatile talent and charismatic personality.