On Khloe Kardashian's 39th birthday, Caitlyn Jenner, her former stepfather, surprised everyone with a heartfelt birthday message on social media. This gesture revealed that the two have buried their past differences and are currently on good terms.
Throwback Wedding Picture
Caitlyn, a former Olympic gold medalist and prominent transgender media personality, shared a throwback photo from Khloe Kardashian's wedding to wish her a happy birthday. The picture captures Khloe looking stunning in her white wedding gown, holding flowers, while Caitlyn is seen in her former identity as Bruce Jenner. The touching post also includes a heartfelt note reflecting on their relationship and the promise Caitlyn made to Khloe's late father, Robert Kardashian.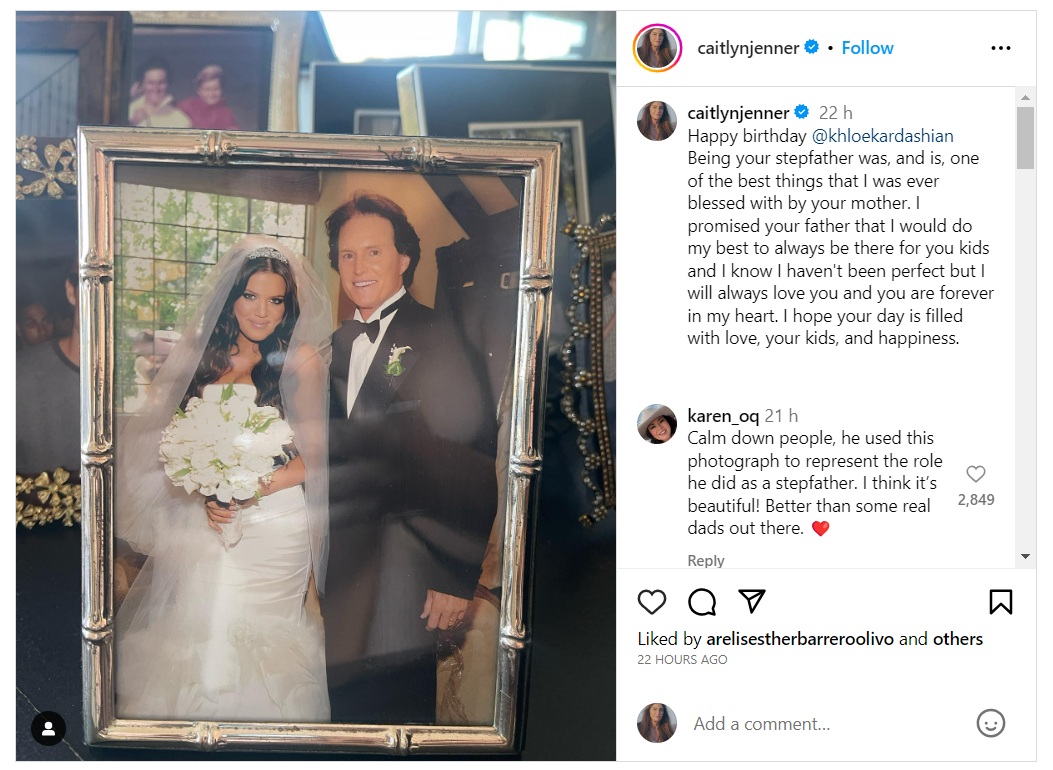 A Heartfelt Message of Love
In her Instagram post, Caitlyn expressed, "Happy birthday @khloekardashian. Being your stepfather was, and is, one of the best things that I was ever blessed with by your mother. I promised your father that I would do my best to always be there for you kids, and I know I haven't been perfect, but I will always love you, and you are forever in my heart." She wished Khloe a day filled with love, her children, and happiness. Caitlyn also shared a sweet childhood picture of Khloe with her daughter Kendall Jenner on her Instagram story.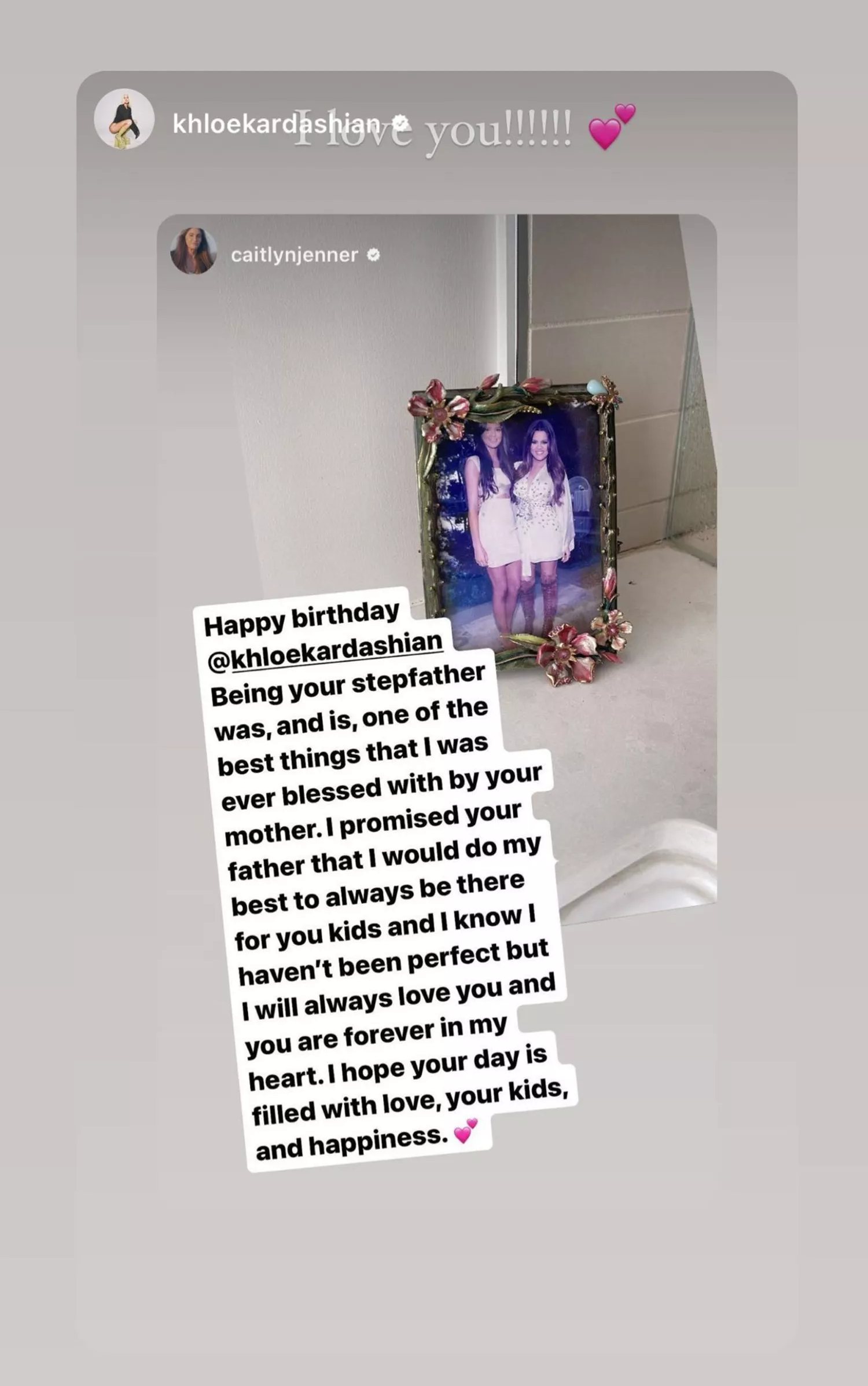 Reconciliation and Love
Khloe Kardashian reciprocated the sentiment by resharing Caitlyn's post with the caption, "I love you." This display of affection between the two demonstrates their renewed bond and reconciliation.
Who is Caitlyn Jenner?
Caitlyn Jenner, formerly known as Bruce Jenner, was previously married to Kris Jenner in April 1991, shortly after her divorce from Robert Kardashian. Kris already had four children from her previous marriage, including Kourtney, Kim, Khloe, and Rob. The former couple was together for 24 years and had two daughters, Kylie and Kendall. Caitlyn, who was married twice before, has three sons and a daughter from her previous marriages. After parting ways with Kris in October 2013, Caitlyn embarked on a gender transition journey.
Know About Khloe Kardashian
Khloe Kardashian is a well-known American media personality, socialite, and businesswoman. She was born on June 27, 1984, in Los Angeles, California. Khloe gained prominence through her appearances on the reality TV show "Keeping Up with the Kardashians," which documented the lives of the Kardashian-Jenner family. She is the daughter of Kris Jenner and the late Robert Kardashian and has two sisters, Kim and Kourtney Kardashian, as well as half-sisters Kendall and Kylie Jenner.
Apart from her television career, Khloe has ventured into various business endeavors. She co-owns and operates the clothing boutique DASH with her sisters and has also launched her own clothing line called Good American. Khloe is known for her candid and outspoken personality, and she has amassed a large following on social media platforms. Over the years, she has also been involved in philanthropy work and has used her platform to raise awareness about important issues.