In a recent TikTok post, Travis Barker, musician, and husband to Kourtney Kardashian, shared a video of himself practicing drums in what appears to be the hospital room where Kourtney was giving birth. The clip, captioned "Practicing to my babies heartbeat," has stirred a mix of reactions from fans.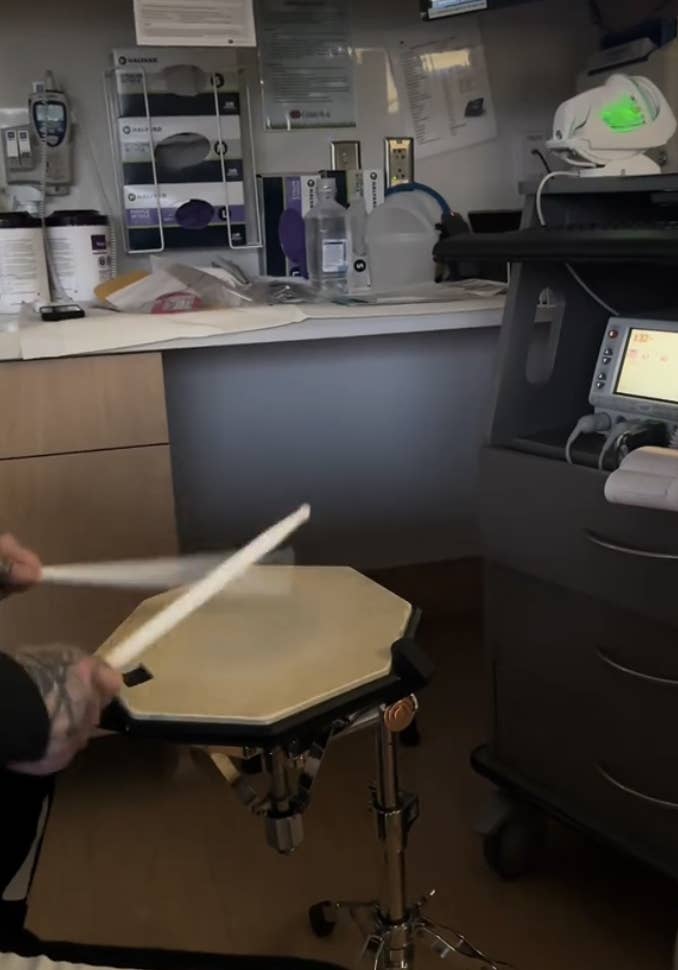 Kourtney's Stressful Pregnancy
Kourtney Kardashian and Travis Barker recently welcomed their first child together. The pregnancy reportedly took a stressful turn towards the end, with Kourtney facing health complications that required emergency fetal surgery for the baby. The couple has not officially revealed the name of their newborn son.
Travis Barker's Musical Gesture
In the TikTok video, Barker is seen drumming on a miniature drum kit, with the audible heartbeat of the baby in the background. While Barker likely intended the post to be a sweet and unique way of connecting with his child, fans had diverse reactions to this unexpected musical serenade in the labor room.
Fan Reactions and Praises for Kourtney
View this post on Instagram

Fans took to the comments section to express their surprise and amusement at Barker's drumming session during what is typically a solemn moment. Many praised Kourtney for her apparent patience, with some commenting that they would not tolerate such antics during labor. For instance, one of them said that the reality mogul has the patience of a saint. On the other hand, another one said that Travis should have instead gone to assist her during her labor.
Concerns for Other Patients
Some comments also expressed concern for other patients in the hospital, suggesting that Barker should have booked a private space to avoid disturbing others in labor. The video has sparked a humorous and lively discussion about what is considered acceptable behavior in the delivery room.
While Travis Barker's musical gesture may have been intended as a heartfelt connection with his newborn, it has undeniably become a memorable moment for fans, sparking conversations about the dynamics of support and expression during childbirth.