Kylie Jenner recently surprised her fans with a striking departure from her usual style. The Kylie Cosmetics mogul shared a series of behind-the-scenes images from her new campaign, which showcased a completely different side of the star.
Transformation for the Campaign
In this campaign, Kylie Jenner underwent a remarkable transformation, appearing stripped back and undone compared to her usual polished self. The images depict her in a topless pose, clad in oversized denim separates, and deliberately covered in mud and grime. This dramatic change in appearance was in line with the brand's vision for their fall-winter 2023 denim collection, featuring "distressed and dirty washes."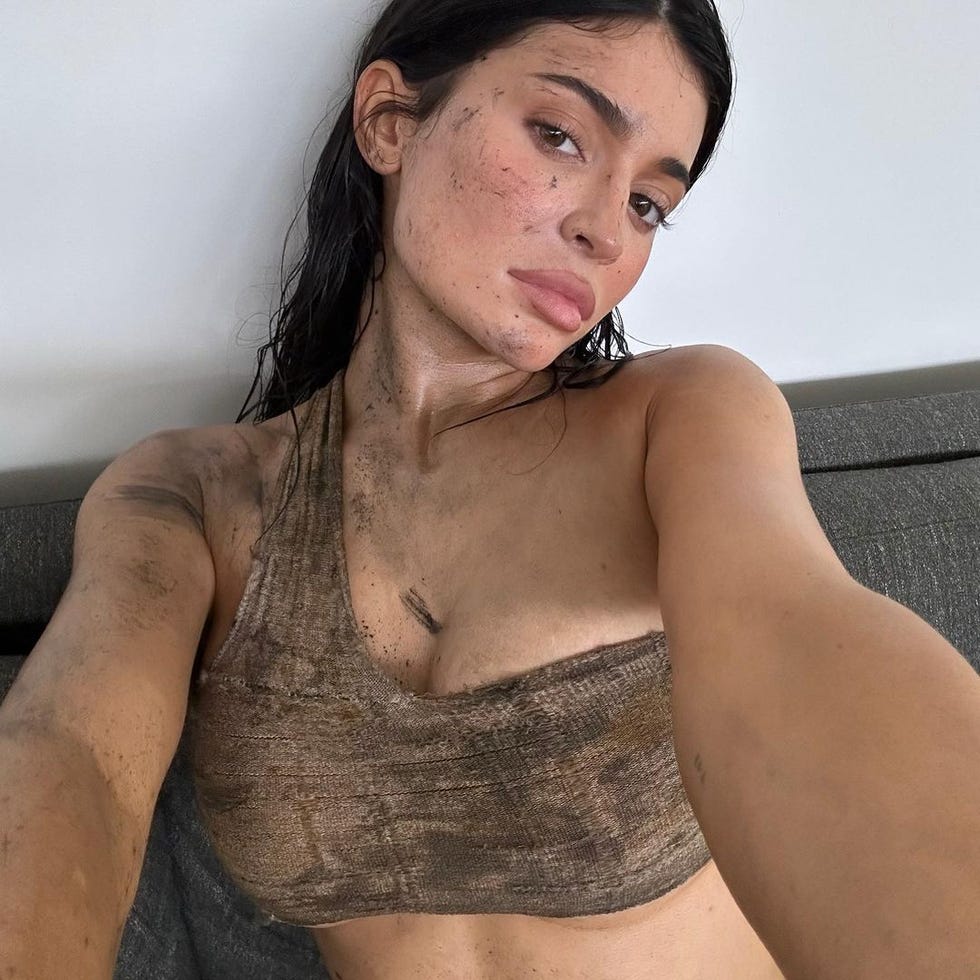 The Raw Aesthetic
Kylie Jenner's photoshoot captures a raw and gritty aesthetic, quite unlike her usual red-carpet-ready looks. She sports faded wide-leg jeans and a generously oversized shirt, left unbuttoned to reveal no clothing underneath. Some shots offer close-ups of her dirt-covered torso, while others show her confidently posing with a gray top-handle bag.
What makes this photoshoot particularly striking is the artful application of dirt and soot to Kylie's face, chest, arms, and midsection. Despite the grime, she wears natural makeup with a nude lip and sports a tousled wet hair look. The combination of dirt and makeup creates a captivating and unconventional contrast.
Behind the Scenes
Kylie Jenner's Instagram post also provides a glimpse behind the scenes of the photoshoot. It includes selfies taken by the star herself, showcasing the meticulous process of applying dirt to her body. These shots offer fans an insight into the effort that goes into creating such a visually compelling campaign.
Jenner's campaign marks a bold departure from her typical polished and glamorous image. It highlights her willingness to explore unconventional aesthetics and push boundaries within the fashion and beauty industry. This transformation showcases her versatility as a public figure and her willingness to embrace diverse creative expressions.