The 2023 Grammys is just around the corner and there is still no confirmation from any BTS member about attending it. It has left many wondering if the group has decided to not pay much attention to the Academy for using them for the last few years and finally given up! For the unversed, this year marks the first time for the BTS to have been nominated in more than one category. So, the septet's chances of taking home the much-desired trophy may be high.
The 2022 Grammy nominations
This year, the BTS members earned 3 nominations from the Recording Academy for Album of the Year as contributors to Coldplay's 'Music of the Spheres', Best Music Video for 'Yet to Come (The Most Beautiful Moment)' and Best Pop Duo/Group Performance category with 'My Universe' also alongside Coldplay. There is no denying that the septet's chances of winning a Grammy Award have multiplied a lot in 2023. However, the news will be out only on the night of the much-awaited award show.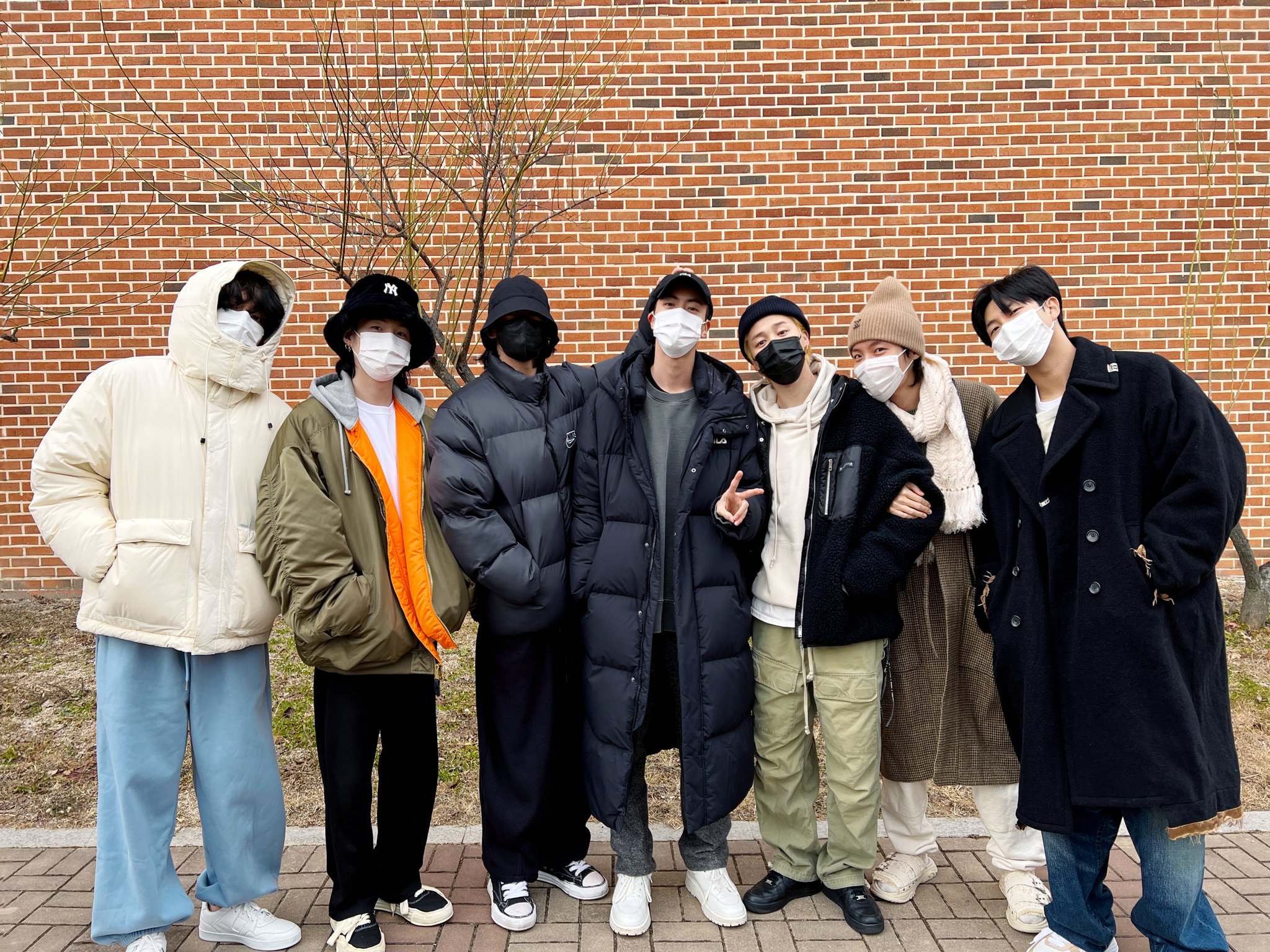 BTS' reaction
Earlier, the BTS members expressed their regret and sadness over losing out at the Grammys. One of the members, Jimin, said at a press conference for the group's concert at Las Vegas, "It was very disappointing that we didn't receive it last year, and the members were very sad, which made us work harder for a year." Another member, V further said, "We all acknowledged the result of the award, but it still hurt", confessed his candid feelings. Jin, who is currently serving in the military, said, "This opportunity is not the only one, and we will continue to challenge ourselves, so we will try our best."
Jin's update
BTS member Jin who is currently away for his mandatory military service recently received an award that is sure to leave the Army elated. According to the latest reports, the eldest member of the Septet got a vacation as a reward after winning first place at a military talent show. According to a post on one of the online communities, it was reported Jin's team recently got first place at the military talent show celebrating Seollal, or the Lunar New Year. So, he and his team got an extra day of vacation as a reward for winning the same.