On June 1st, Zendaya, known for her role in Euphoria, took to her Instagram stories to share a heartfelt birthday tribute to her boyfriend, Tom Holland. The couple, who are adored by fans both on and off-screen, generally prefer to keep their relationship private. However, on this special occasion, Zendaya treated fans with a glimpse into their beach getaway by posting a couple of snapshots.
Romantic Beach Getaway Captured in Photos
In the first photo shared by Zendaya, we see Tom Holland partially submerged in water, with his hands forming a heart shape. She added a red heart emoji in the middle of the hand gesture, symbolizing their love. The second photo captures Holland standing on rocks, the ocean serving as a picturesque backdrop. With a warm smile on his face, he radiates happiness as the camera captures the moment.
The exact location of their vacation remains undisclosed.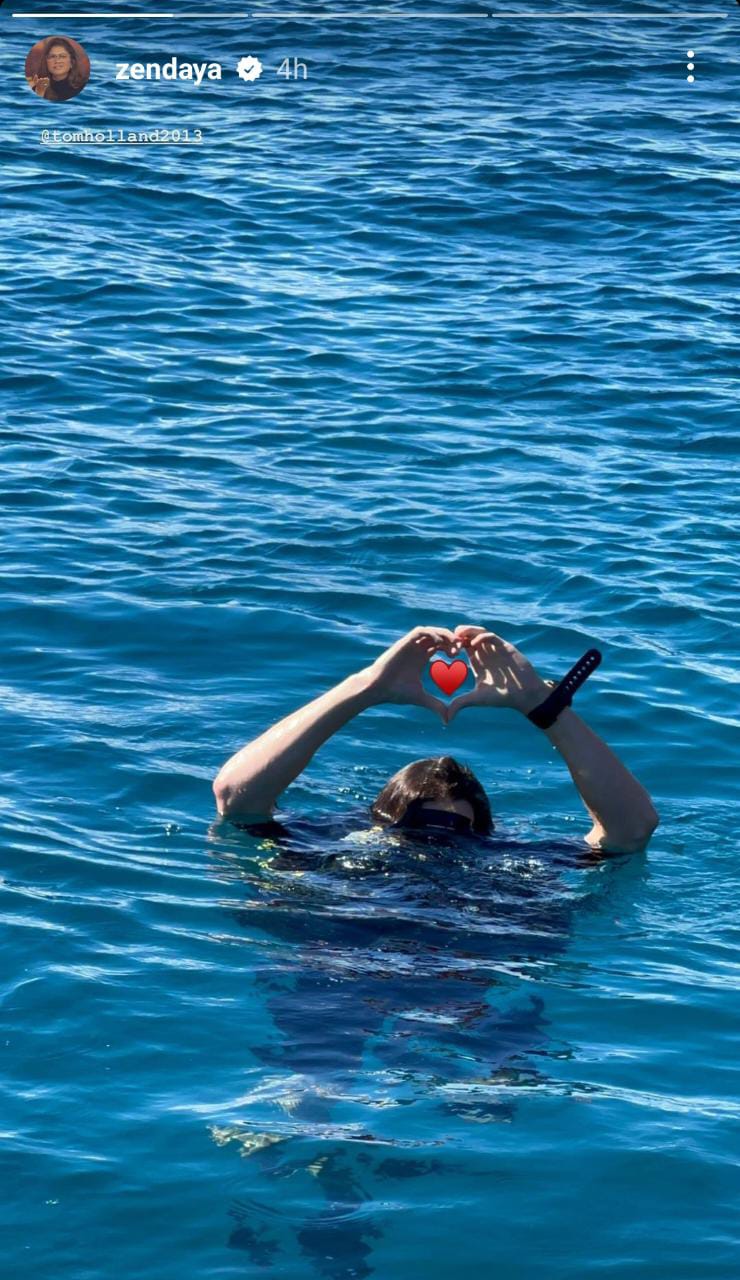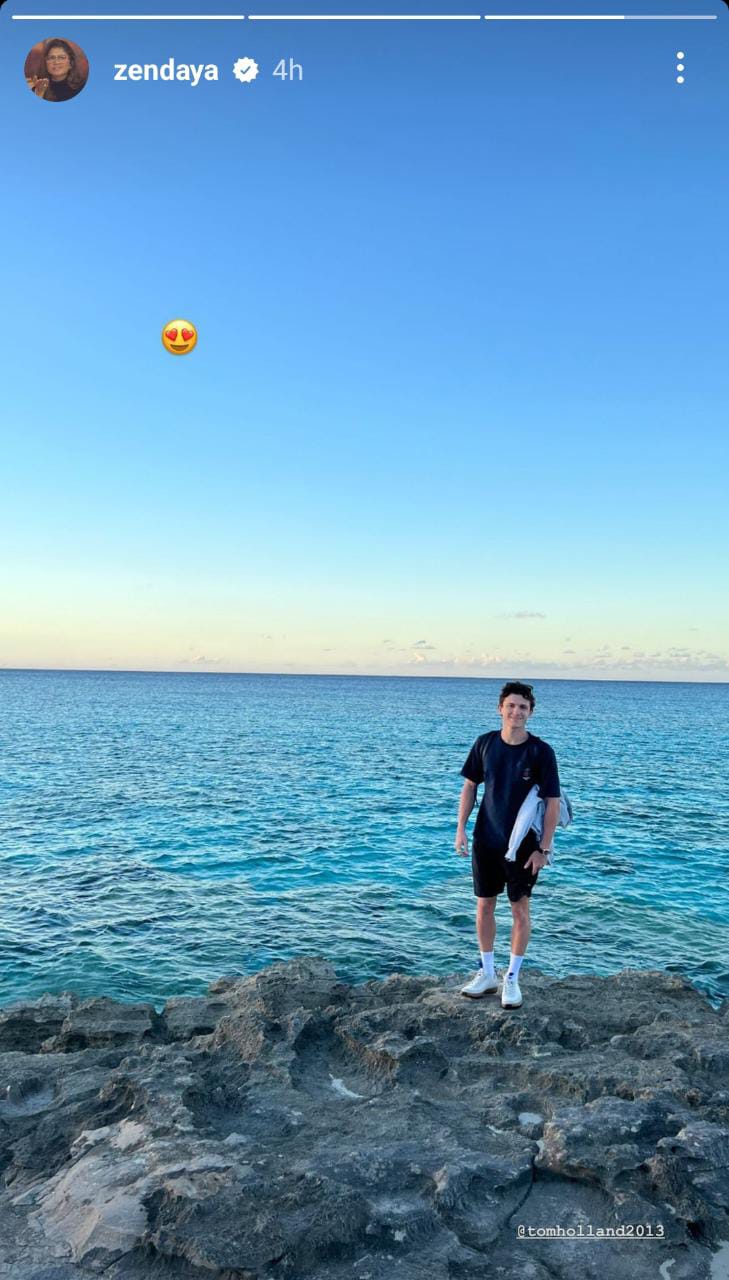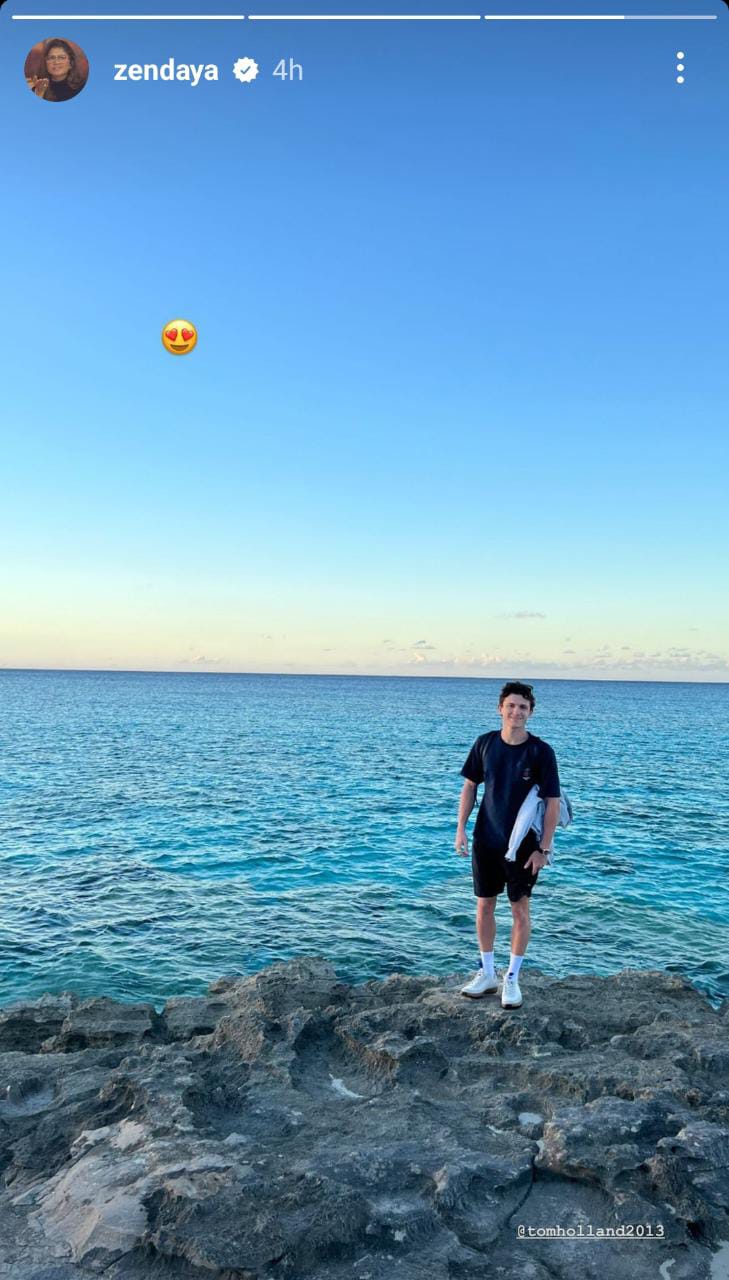 Zendaya and Tom Holland's Relationship Journey
Zendaya and Tom Holland, who have shared the screen in the Spider-Man films, have consistently sparked rumors about their relationship since starring together in Spider-Man: Homecoming back in 2017. However, it wasn't until July 2021 that the couple publicly confirmed their romance through a series of PDA-filled moments. Last year, paparazzi also spotted Tom hanging out with Zendaya and her mother in Los Angeles.
According to an insider mentioned in a previous US Weekly report, their relationship seems to be serious and long-term. The source revealed that both Zendaya and Tom are in a phase of settling down and are actively planning a future together. While rumors of marriage circulate, the couple remains private about their personal lives, letting their love and chemistry shine through their professional collaborations and occasional glimpses into their journey together.